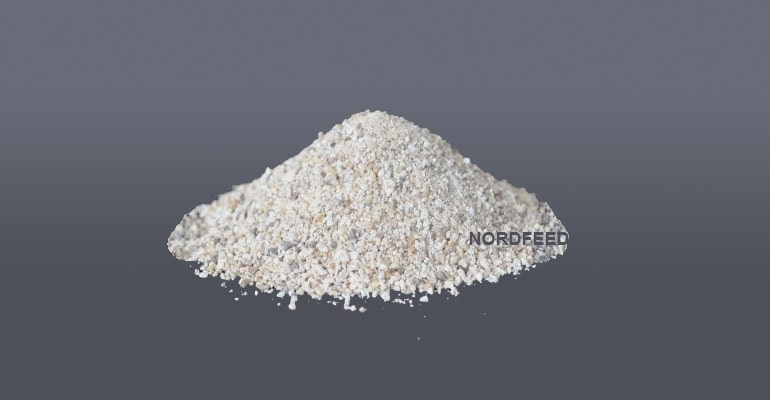 Magnesium Oxide is commonly used as a supplement (fertilizer-agricultural-technical grade) for magnesium deficient soils especially for crops such as citrus, potatoes, vegetables, fruits and grass pastures.As we know magnesium is a required element in plant photosynthesis. Magnesium Oxide offers an available source of magnesium for various fertilizer applications.
Plants must obtain the following mineral nutrients from their growing medium: the macronutrients: nitrogen (N), phosphorus (P), potassium (K), calcium (Ca), sulfur (S),magnesium (Mg), carbon (C), oxygen (O), hydrogen (H) , the micronutrients (or trace minerals): iron (Fe), boron (B), chlorine (Cl), manganese (Mn), zinc (Zn), copper (Cu), molybdenum (Mo), nickel (Ni). These minerals are essential for plant growth.
Plant forage and animal feeds are often deficient in the required magnesium levels for healthy animal nutrition. A supplemental source of magnesium is required to maintain healthy levels within a ruminant's diet. Nordfeed magnesium oxide offers a high concentration and high purity of magnesium as well as excellent biological availability.
Caustic Calcined Magnesium - Magnesia
| | |
| --- | --- |
| MgO | min.90.0 % |
| SiO2 | max.4.0 % |
| CaO | max.2,5 % |
| Fe2O3 | max.1.0 % |
| Grain size | 0.2 - 1 mm |
| LOI | 2,5 % |
For more, please visit
Magnesium Oxide
page, other grades
contact
us.
Magnesium Oxide Usage or Application Areas; Abrasives,Animal feed supplement,Boiler (oil-fired) additives,Boiler feedwater treatment,Chemicals,Coatings,Construction(MgO Board),Electrical,Fertilizers,Foundries,Glass manufacture,Insulation,Plastics manufacture,Refractory and ceramics,Rubber compounding,Steel industry
Magnesium Oxide;


crop nutrient supplement
animal nutrition
There are different types of Magnesium Oxide. Product pages and types listed below.
All Products Country of Origin:
TURKEY